So today we found out where CI was going to be filming.. I sent my friend Jill aka
redwingx
out on a mission.. we (aka
hullywood_bound
aka Kristin) met up with her after work, saw a ton of signs but no activity. well as we're sitting on the benches, Eric Bogosain walked RIGHT past us.. into makeup. Jill had to leave, so when Eric came out, i asked to take a pic with him, and he said yes =) **I look HORRIBLE mind you, i had a long day at work lol.. *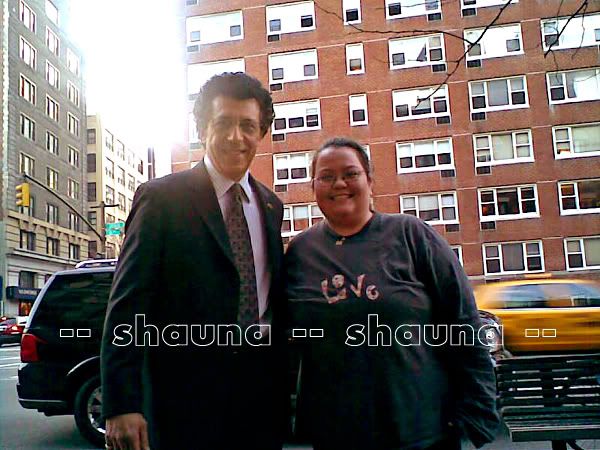 so as we're sitting there .. i am talking to Jill on the phone, stoked that i just met him, when Vincent came along, I about died right there.. he was SO nice, laughing and joking around. He said hi to us, i asked if I could get a pic with him, he's like Sure!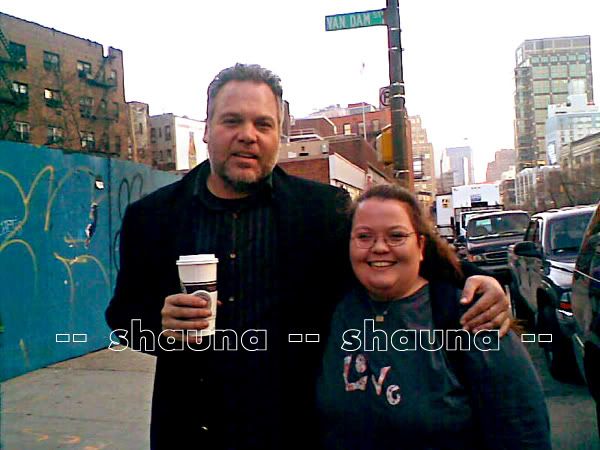 Kristin was going to get pics too, but they were in a hurry to get to set.. it was SO nice of them to do this for us! He smiled at Kristin and said hello! He was laughing at me because I was laughing.. he goes.. "What??" with this huge grin.. I was like, I am just nervous! lol.. he was very very nice..
GAH!! .. ok Erbe wasnt on set, but next time she better be there!!!!!!
As the old saying goes.. PICS or it didnt happen .. so.. here's proof!
Current Location:

Queens, NYC

Current Mood:

excited

Current Music:

Ace of Cakes